We pride ourselves on caring for your instrument as if it were our own. We have a special bench set up for instruments only that is covered with padded carpet and has padded corners so that your instrument doesn't get any of the scratches or wear like it would from other repair shops.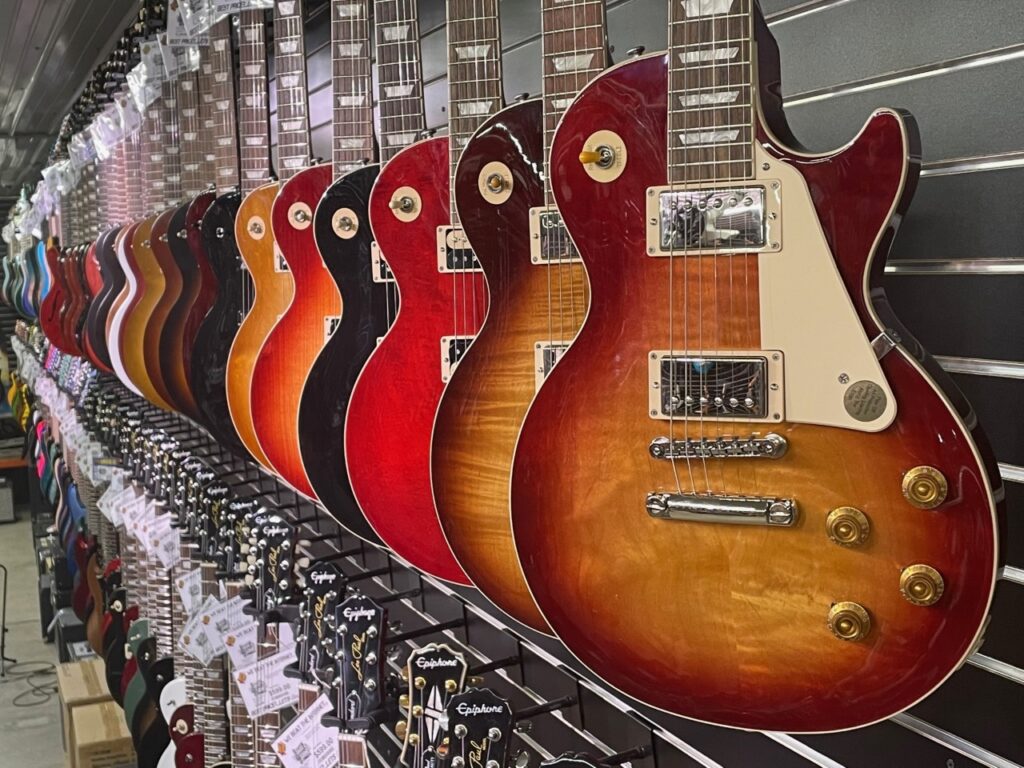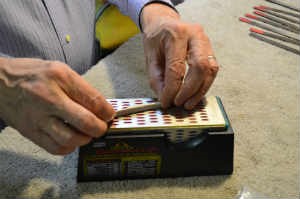 Setup
The set up is a very important part of keeping your instrument in the best shape it can be in. Like a car, guitars need some routine maintenance due to humidity, playing style, and string gauge changes. If getting the guitar restrung were like filling your car up with gas then the set up would be like getting the oil changed. The set up includes setting the intonation, adjusting the truss rod, lowering or raising the nut and saddle accordingly, and a restring if needed.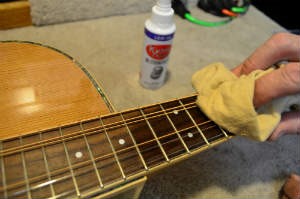 Restring
We all need our strings changed from time to time. Why not bring your ax in and have one of our technicians take a look at it while we restring it for you. The restring service includes a deep body clean, neck conditioning, restring, and tuning.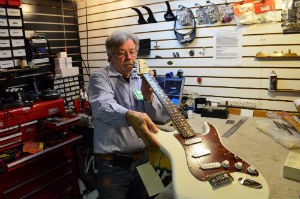 Guitar Setup
We offer a full service off site repair team as well as our in house team. These service calls can be anything from troubleshooting a PA you are having problems with to helping your church install a whole new sound system. We can come and help you start to record on your computer set up with your new digital audio workstation or we can install a sound system at your schools football field. Our service department has the experience and know how to be able to help you